Learn how to build a tiny house step by step, even on a tight budget! If you have a big dream of living small or minimalist, don't worry. You may be confused at first, but you're not the only one struggling to be self-sufficient. This web blog will guide you through the steps you need to know How to build a tiny home in Canada.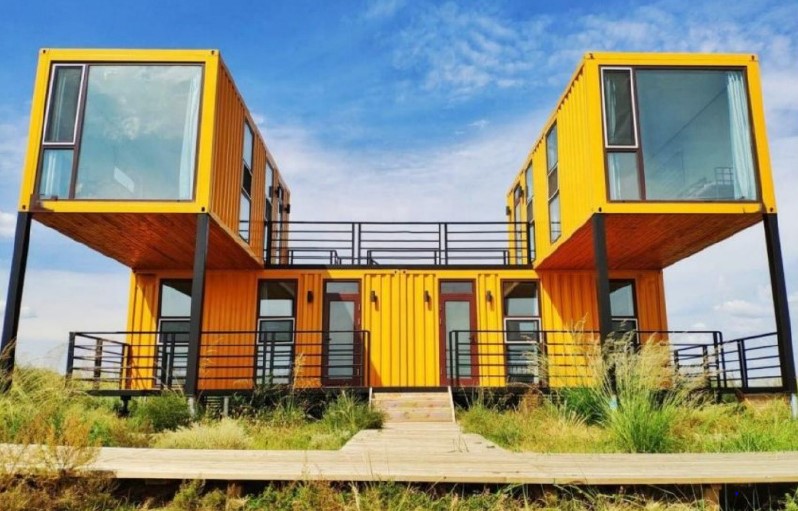 Learn How to build a tiny home in Canada on your own?
● Planning and Designing a Small House:
When you look at a tiny house plan and floor plan, you probably have an idea of ​​just how small life can be. Now start building a small house. Imagine, evaluate your options, and start planning about How to build a tiny home in Canada.
● Find a place to build your tiny house:
If you have prepared a plot, you can immediately build on it. Whether it's on the edge of a property or in your backyard, it's a great starting point. If the terrain is an issue, consider a tiny house on wheels.
● Build the Floor:
Use standard lumber to build the floor of your tiny house. If you are using a trailer, use it as a base. Secure your home to foundations, supports, and weak points.
Once the base of the panel is in place, cover the wood with plywood or OSB (Oriented Strand Board). Both are super tough, but OSB will cost you less.
● Framing the Roof and Installing the Roofing Material:
First the walls, then the ceiling. This can be difficult when you want to get things done quickly and you're under construction. A simple roof design by learning from How to build a tiny home in Canada will work best for you.
Once the frame and roof are complete, install the roofing material to protect it from rain. Use a vertical seam pattern for solid roofs. Note that steeper and more complex pavilions are more difficult to build.
● Build your tiny house
Then wrap the house in cling film. It is a breathable material used as extra protection for the home. It allows moisture to escape while the interior remains dry and protected from external factors.
● Installing Windows and Doors:
The key to installing doors and windows is size. Make them perfectly square and straight. In small houses, this is important not only for aesthetic reasons but also for the longevity of doors and windows.
● Exterior, Installation, Painting, and Sealing:
You are almost done and the exterior finishing touches are just as important as any other step. These steps are important for an overall flawless result.
Seal cracks and gaps with mortar, and you can use ready-made materials to line the house. This way you don't have to add another panel or wall panel.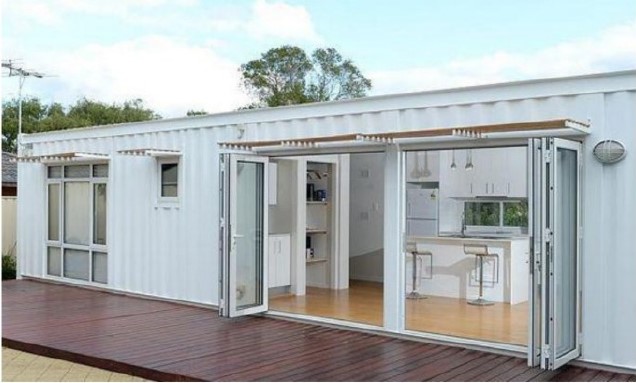 ● Plumbing and electric connections:
This is the slow and careful part. There is no room for error here and Life in a tiny house can be difficult. Once again, you need to bring in the experts for plumbing and electric connections. Plastic lines are recommended, but you can also prefer the classic copper lines in the case of plumbing connections.
● Isolation:
Use rigid foam insulation for your tiny house. It is best to use low VOC products for healthier indoor air quality. Be sure to fill every little nook and cranny with plastic wrap and spray foam.
● Inner Lining:
Once the plumbing, electrical, and insulation work is finished, the masonry work begins. Most people use wood for the interiors of their tiny houses, but you can also choose drywall. This is cheaper and provides additional fire protection.
● Interior Stain and Stain:
Here comes the exciting part. You can certainly paint interiors yourself, as you only risk spilling the paint or worse, a color you hate. Make sure you have a good idea and plenty of practice to perfect the job.
● Placement:
Now come to the last part, the floor! This is for covering the subfloor with any material such as wood, vinyl, or tile. Prefabricated wooden floors are highly recommended.